Dental Fillings in Burwood
We use fillings or restorations to rebuild damaged, chipped, broken or decayed teeth. Dental fillings also help restore the aesthetics of your teeth, as we use materials that blend in with your smile.
Today's dental fillings are minimally-invasive and mercury-free, providing safer and more conservative results for your smile.
Types of Fillings We Offer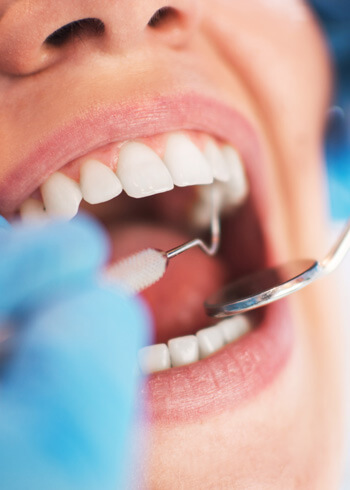 Our dentists use different types of materials for fillings, depending on your age and which tooth needs to be repaired.
In most cases, a composite (white filling) is recommended. If a baby tooth needs to be restored, temporary GIC fillings are preferable.
The choice for these materials depends on the following:
Your needs
Budget
Aesthetic considerations
Strength requirements
The amount of tooth structure remaining
There are pros and cons associated with each material, depending on the situation. Our professional dental team can answer any of your questions, so that you can make the best choice regarding your smile and any future dental fillings required.
The average filling appointment takes less than an hour to complete. Gentle sleep dentistry (nitrous oxide) options are also available to help you relax during the duration of the appointment.
Home Care Instructions
Your new white filling will cure and harden before you leave our office. However, you could feel some discomfort from the band used to form the filling. There may also be some cold sensitivity right after the procedure is completed. If your discomfort continues or gets worse, please notify our office. The most common side effect of a new filling is that after the anaesthesia has worn off, you may feel the filling is high (you are hitting that area first). If this happens, please call to schedule a short appointment to have the filling adjusted.
---
Dental Fillings Burwood VIC | (03) 7032 3968