Sleep Dentistry in Burwood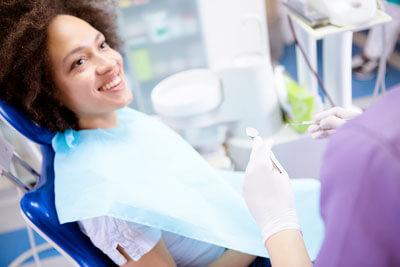 Do you ever feel anxious about your dental procedures? Whether you're due for a checkup or need a tooth extracted, it's common for people to experience dental anxiety from time to time. But don't let it get in the way of having a healthy smile. Our dentists offer sleep dentistry options that can help you relax, feel as comfortable as possible, and access the care you need.
Type of Sleep Dentistry Offered
Our practice offers nitrous oxide ("happy gas") sedation. This light analgesic medication helps you feel more relaxed and comfortable, almost as if you've had a few glasses of wine. It's appropriate for adults and children alike, thanks to its track record for safety and efficacy.
NEW CLIENTS »

What to Expect
Nitrous oxide sedation is delivered through a soft nosepiece. Simply breathe in and out normally through your nose, and the sedative will begin to take effect within a few minutes. Generally, most people feel a warm sensation through their body, with slight tingling in their fingers or toes.
At the completion of your session, the happy gas is switched to pure oxygen. After about five minutes of normal, relaxed breathing, the effects of the sleep dentistry medication are completely reversed. There are no lingering side effects, so adult patients can drive home afterward.
Who Is It Ideal for?
Anyone who feels a little nervous about their dental procedure can benefit from sleep dentistry. Perhaps you're planning to get a tooth extracted or a root canal, and you'd like to relax as much as possible. Or if you have a young child who needs a filling, the happy gas will help. But even if you have a gag reflex, sensitive teeth or dislike scale and cleans, nitrous oxide can help you feel more comfortable.
Reserve Your Appointment Today
Feel free to request sleep dentistry during your next appointment. Contact Me Dental Care Burwood today to schedule.
CONTACT US »
---
Sleep Dentistry Burwood VIC | (03) 7032 3968